BREWERY & PROCESS VESSELS
We specialise in the design and manufacture of high quality hygienic stainless steel vessels for the food, beverage, pharmaceutical, dairy and processing industries.
As specialists in hygienic vessels, pressure vessels and thermal technology, we can custom manufacture to individual requirements.
Size, shape, fittings and accessories can all be accommodated through our product engineering and design facilities.
All designs can be modelled in 2D or 3D using the latest in design software.
More info coming soon. Follow us on social media for updates and new projects.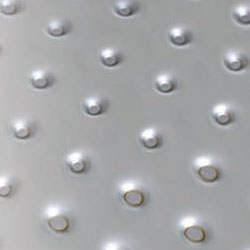 Dimple Plate Technology
The ice water/glycol flows through the integrated wrap-around thermoplates that cover the inner vessel wall. Made using Fabdec's unique dimple plate technology, plates are tested to high pressure for strength and durability.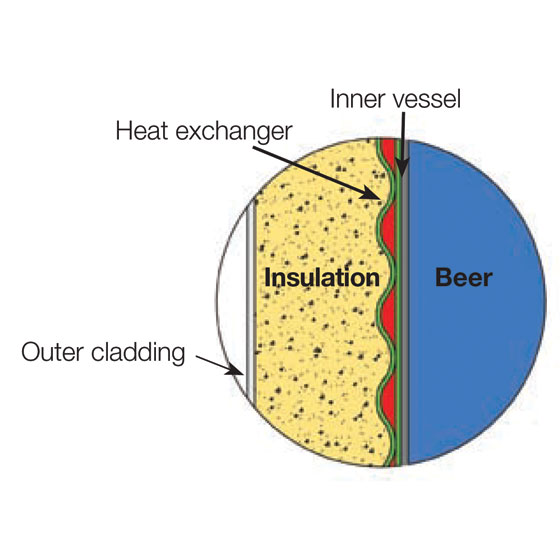 Unrivalled Insulation
Polyurethane CFC-free insulation is injected between the inner and outer cladding. This creates high rigidity and excellent insulation, thereby reducing heat loss
and running costs. It also means the outer cladding can be touched without the risk of being burnt.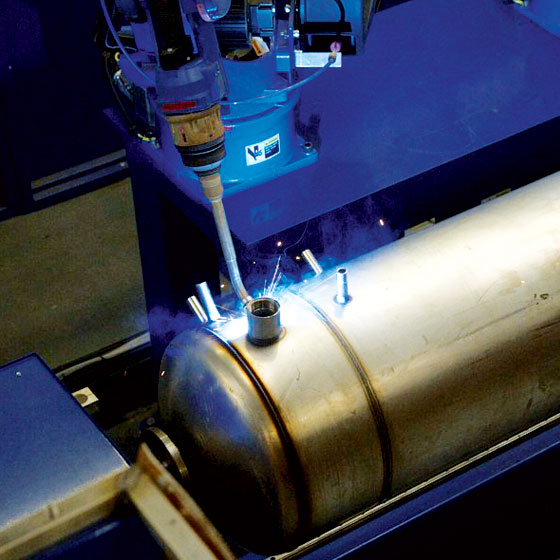 Robotic Welding Technology
State-of-the-art manufacturing. Bespoke to meet individual needs.