Welcome to Fabdec
Fabdec was founded in 1960 and is the leading developer of innovative high quality stainless steel heat transfer products.
Coronavirus Update
In our 60th year of business we are very concerned for the health and wellbeing of our employees, customers, suppliers and your families.
As a manufacturing business not requested by the government to shut down we feel that we have an important role in supplying our products, spares and consumables to the dairy, beverage and hot water sectors.
Although our customer service, manufacturing and warehousing remain open we are observing the latest government guidelines with regard to health and safety and wherever possible our employees are working remotely.
We have carried out risk assessments which we have shared with our employees and have done everything reasonably practicable to minimise risk.
We are carefully monitoring the situation and will make any changes as per the government public health advice.
We thank you all for your support.
Kind regards
Chris Powell
Managing Director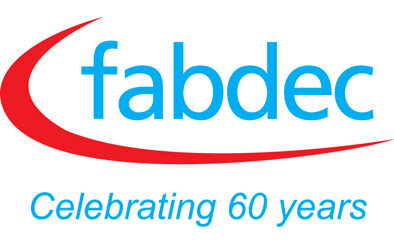 Fabdec are very happy to be celebrating our Diamond Anniversary "60 years in business". The company was incorporated on 24th November 1960 to manufacture refrigerated bulk milk tanks for the transition by the Milk Marketing Board from milk churns to bulk collection...
read more