Brewery Services
As hygienic and pressure vessel specialists, we design and manufacture all vessels for the brewery industry.
From Mash Tuns to DPVs, to Serving tanks, we have our own standard range and can also custom design to your specification.
All vessels are expertly produced using the very latest technologies in welding, polishing and testing. This includes our very own and the UK's only laser-welded dimple plate machine. This enables us to produce and test our own heating and cooling jackets in-house. All claddings are fully welded and 85mm of injected polyurethane insulation is standard.
All pressure vessels are designed to PD5500 and both the vessel and jackets come with all
pressure test certification.
To complement the brewing process, we manufacture a number of ancillary items, such as Plate
Heat Exchangers, in-line carbonation, hop dosing and more….
DPVs
Dual Purpose Vessels
DPVs combine the use of a regular fermenter and brite tank into a single vessel, making it possible to ferment and carbonate in one vessel, saving valuable floor space.
Standard and tailored designs available for up to 400HL.
BBTs
Brite Beer Tanks
A dish-bottomed, pressure-rated, temperature-controlled tank is used to hold produced beer in preparation for packaging.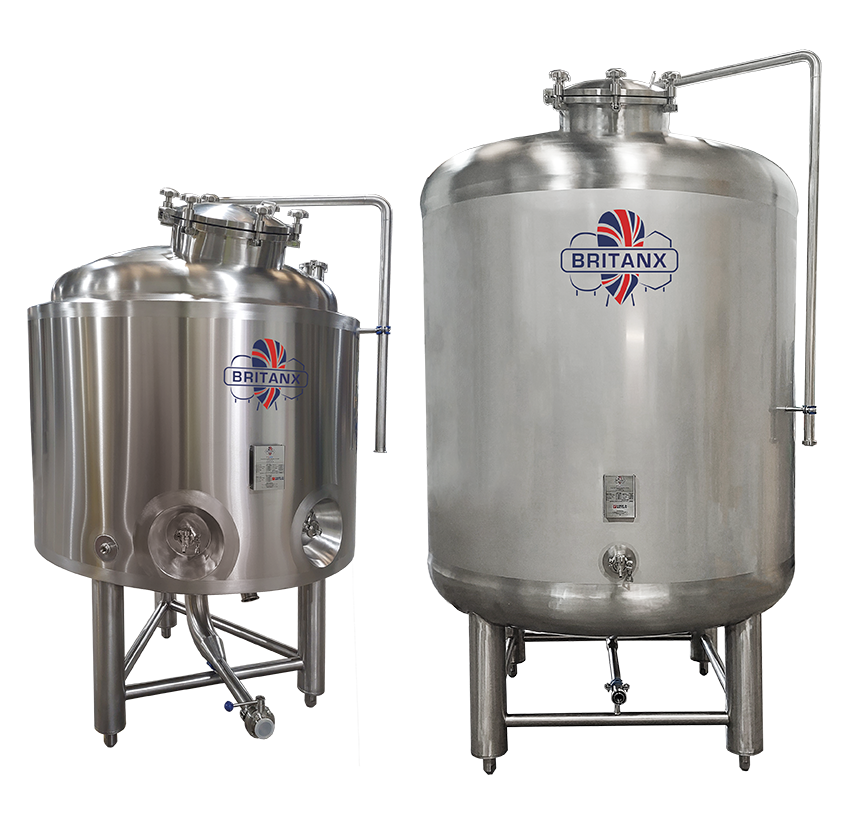 Following on from our brewing vessels, we can in turn utilise these designs to accommodate the distilling industry.
As well as the usual Mash Tuns, Hot/Cold Liquor or fermenters for example, we can manufacture various vessels, insulated or single skin, to suit all applications.
All vessels are designed and manufactured to our usual standards.
Mashing
Bunding
Fermentation
Storage
Cooling
Heating
CIP
And more…