Welcome to Cookes Fabdec Ltd
Cookes Fabdec Ltd was originally established in 1963  as Cookes Electrical (Ellesmere) Ltd.
Cookes since July 2016 has been part of the Fabdec group of companies.
Cookes sells, installs & maintains Fabdec DARI-KOOL milk cooling products & ancillary equipment. The skilled team of refrigeration engineers also service other OEM branded equipment. The company carries a full range of equipment spares and offers around the clock service.
We also offer a range of reconditioned milk tanks.
Cookes also offer air conditioning sales installation & service. Their team of engineers are all compliant with the current F Gas regulations.
The Cookes team are always available to give you any advice or recommendations for any future project you are considering & have the full Fabdec Group resource to call on if needed.
Antony Dubicki
Service & Installation Manager
Paula Austin
Sales & Service Administration
Adrian Jones
Service & Installation Engineer
Joe Crooks
Service & Installation Engineer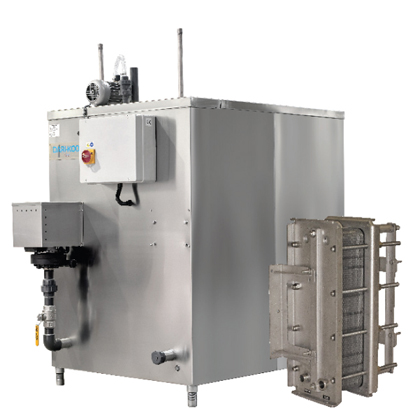 Pre-Cooling
Ice Builders and Plate Coolers
Ice builders work by generating ice using cheaper night rate electricity and so are highly energy efficient and can cut cooling costs by a third. By working in tandem with a plate cooler they can reduce the milk temperature almost instantly before it reaches the milk tank.
Fabdec plate coolers are manufactured from high quality stainless steel with food-grade rubber gaskets, easy to dismantle for inspection and maintenance.
CHILL-PAK
Condensing Units
Fabdec manufacture a full range of condensing units assembled on a stainless steel baseplate and installed terminal box. The Scroll type compressors prevent damage to the condensing units when low levels of milk are being cooled.
Replacing your old units can bring benefits in terms of energy efficiency and improved performance.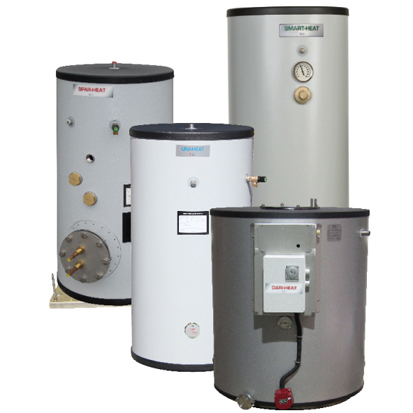 Water Heaters and Heat Recovery
UNI-HEAT provides hot water for tank washing and use on the farm. Constructed from Duplex stainless steel with butt-welded joints for the inner tank, UNI-HEAT offers superior corrosion resistance.
DARI-HEAT is our new generation of water heaters for the milking parlour. It comes with a 24 hour clock with timer for economy heating and an automatic refill system. Did you know a well-insulated heater like this will lose less than 5% of its heat compared with 50% from water stored in a copper cylinder?
SPAR-HEAT Plus uses an internal double-walled coil heat exchanger to recover the waste heat. Two immersion elements can be fitted to boost the heated water up to 85°C at around a third of the traditional water heating costs.
SMART-HEAT is our established heat recovery system which uses wraparound thermoplates to recover the waste heat from the refrigeration process..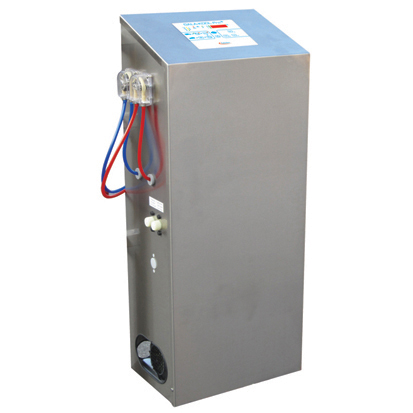 GALA-KOOL Pro
Milk Tank Control
GALA-KOOL Pro is a flexible and universal solution for milk cooling tanks of all makes including tanks linked to robotic systems. We offer a simple upgrade option for those using older tank consoles.
GALA-KOOL Pro can be used in combination with ACTIV-KOOL, the new technology for block calving and varying milk yields. This technology delivers a cooling capacity that is adapted to the milk quantity in the tank, ensuring the safe cooling of a low milk yield but offering a boosted capacity when the bulk milk tank is full.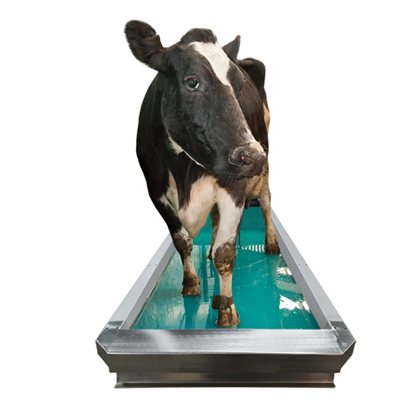 FOOT-WASH Pro
Automatic Footbath for Cows
How often do you use the footbath? And how often do you replace the water? On most farms there is simply not enough time. However, not replenishing the solution regularly can make the footbath spread infections.
FOOT-WASH Pro deals with these issues in an efficient way.
1. The cows are counted automatically.
2. When the set number of cows has passed through, the drain opens automatically.
3. The gate is as wide as the footbath so the used liquid can drain quickly.
4. The footbath tray is cleared with a powerful jet spray.
5. The gate closes again.
6. The footbath is refilled with fresh water.
7. A hoof care product can be added using 1 of the 2 pre-selected dosage pumps.
KINGSTON
Spares and kits for the milking parlour
Milking liners
• Many models for all teat sizes
• Outstanding cow comfort
• Models available with round/oval/triangular/square barrel
VOLUWASH – Wash down systems
• Quick & easy installation
• Automatic flow control
• Protection against dry running
• Stainless steel pump bracket