BREWERY VESSELS
Fabdec designs and manufactures a comprehensive range of high quality hygienic stainless steel vessels for the brewery industry to individual requirements.
Fabdec is a Shropshire-based engineering company with proven capabilities in the design and manufacture of high quality stainless steel vessels for the Brewery and Dairy sectors.
Specialists in hygienic vessels, pressure vessels and thermal transfer technology, we can custom manufacture to individual requirements.
Size, shape, fittings and accessories can all be accommodated through our product engineering and design facilities.
All designs can be modelled in 2D and 3D plus finite analysis and electrical schematics, all using the latest in design software.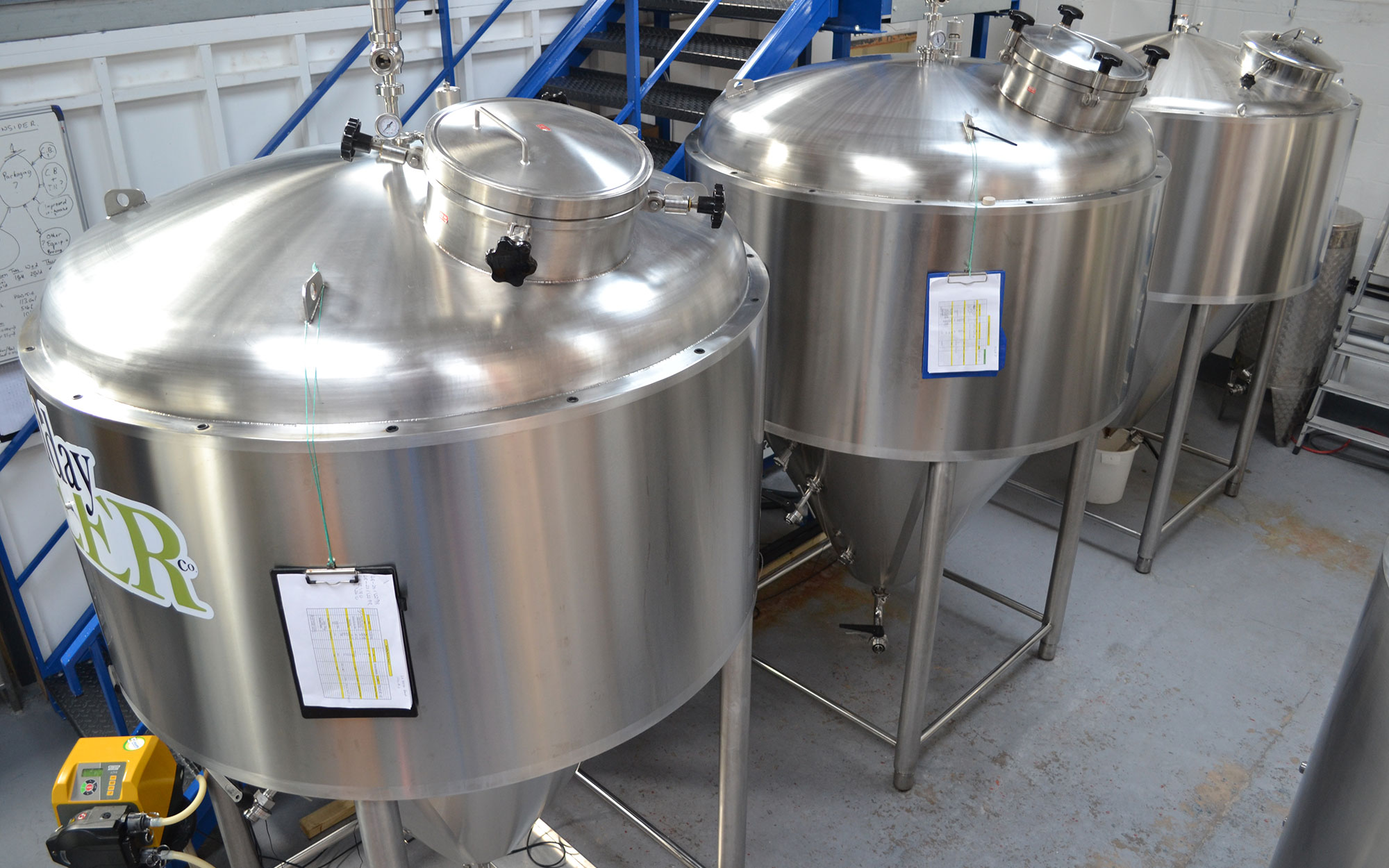 Hot & Cold Liquor Tanks
Hot liquor tanks are used to heat the strike and sparge water. Cold liquor tanks cool the wort down to a fermentable temperature after boiling.
Key Features
Outstanding insulation against heat loss
Outstanding insulation against heat loss
High grade stainless steel
High quality immersion heaters
Built-in recirculation systems available
Rotational outlet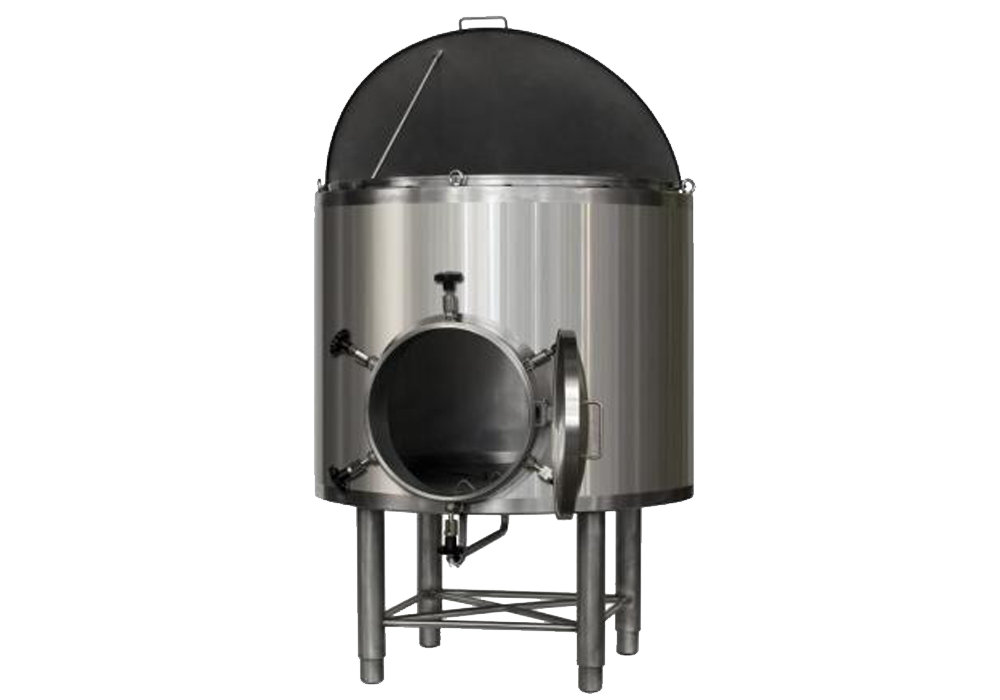 Mash Tuns
Mashing converts the starches released during the malting stage into sugars that can be fermented. The milled grain is mixed with hot water in a large vessel known as a mash tun where the grain and water are mixed together to create a cereal mash.
The result of the mashing process is a sugar rich liquid or "wort" which is then strained through the bottom of the mash tun in a process known as lautering. Mash tuns have a mixing paddle on the bottom to ensure that the mix of water and malt is constantly.
Key Features
High grade stainless steel
High grade stainless steel
Rectangular manway for easy rake-off
High quality wedge wire – 34Sb profile
Unique sparge arm and CIP assembly
Multiple manifold outlets for even draw-off
Lids or open top
Rotational outlet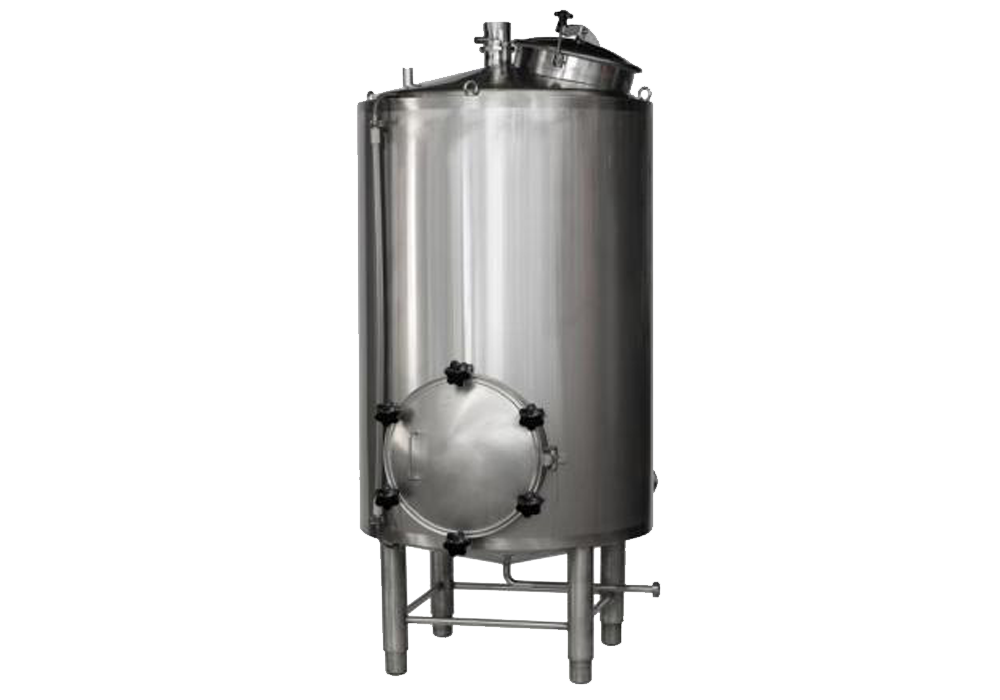 Brewing Kettles & Wort Coppers
The 'Copper' wort kettles are used to produce an intense boil, required for the brewing process. The wort is boiled in the kettle at atmospheric pressure, and through careful control the inlets and outlets on the external boiler, an overpressure can be achieved in the external boiler, raising the boiling point by a few Celsius degrees. Upon return to the boil kettle, a vigorous vaporisation occurs. The higher temperature due to increased vaporization can reduce boil times up to 30%.
Key Features
Unrivalled PU foam insulation. The outer cladding feels cold to the touch. Minimal heat loss.
Unrivalled PU foam insulation. The outer cladding feels cold to the touch. Minimal heat loss.
High grade stainless steel
Internal mesh hop filter
Drip ring assembly steam vent
1 or 3 phase electrical supply with high quality immersion heaters
Rotational outlet
Fermentation Dished Atmospheric
Key Features
Range of client configurable options
Range of client configurable options
Insulation quality
Cooling jacket zones
Recirculation inlet for use with Hop Master
CIP integrated level sight glass
Internal finish quality
Fermentation / Conditioning Dished Pressurised
Key Features
Fermentation and Conditioning in same vessel
Fermentation and Conditioning in same vessel
Range of client configurable options
Insulation quality
Cooling jacket zones
Recirculation inlet for use with Hop Master
CIP integrated level sight glass
Internal finish quality
Fermentation Conical Atmospheric
Key Features
Range of client configurable options
Range of client configurable options
Insulation quality
Cooling jacket zones
Variable racking point
Recirculation inlet for use with Hop Master
CIP integrated level sight glass
Internal finish quality